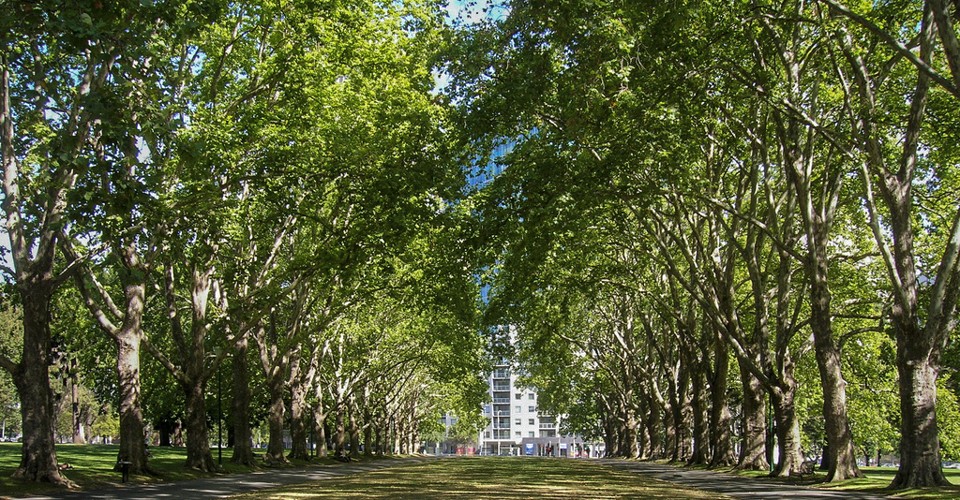 Space probes have Twitter acccounts
, as do
architecturally famous bridges
and
museums
.  Cats. squirrels, goats, hedgehogs are stars on
Instagram
. Now Melbourne's trees have emails.  Citizen-based monitoring/engagment with culture, art, and especially *nature* is one relatively positive side of the Internet of (Living) Things; a modern day reflection of what past cultures had seen as a spiritual engagement.  (Maybe we can get
whales
in on the social media game?)  From The Atlantic:
When the city of Melbourne linked email accounts to trees so people could report problems, they wrote love letters to the trees instead.
Officials assigned the trees ID numbers and email addresses in 2013 as part of a program designed to make it easier for citizens to report problems like dangerous branches. The "unintended but positive consequence," as the chair of Melbourne's Environment Portfolio, Councillor Arron Wood, put it to me in an email, was that people did more than just report issues. They also wrote directly to the trees, which have received thousands of messages—everything from banal greetings and questions about current events to love letters and existential dilemmas.
It's a dynamic that is playing out more broadly, too, in concert with a profound shift toward the ubiquity of interactive, cloud-connected technologies. Modern tools for communicating, publishing, and networking aren't just for connecting to other humans, but end up establishing relationships between people and anthropomorphized non-human objects, too. The experience of chatting with a robot or emailing a tree may be delightful, but it's not really unusual.  
The move toward the Internet of Things only encourages the sense that our objects are not actually just things but acquaintances.