As a raccoon made a pecarious climb up a tall building in St. Paul, Minnesota.
Minnesota Public Radio (MPR) broadcast live coverage of the tiny climber and the world quickly tuned in to the #MPRRaccoon saga.
In an age of increasing hostility on social media, this is a welcome breather. Will it make it down OK? Or need to be rescued?
A raccoon that found itself stuck on the UBS building in St. Paul, Minnesota, decided the only way to go was up. The raccoon made it to the 23rd story, and the fire department is trying to lure it to the roof so they can usher it to safety. #mprraccoon https://t.co/xWMW3yUq7C

— Twitter Moments (@TwitterMoments) June 12, 2018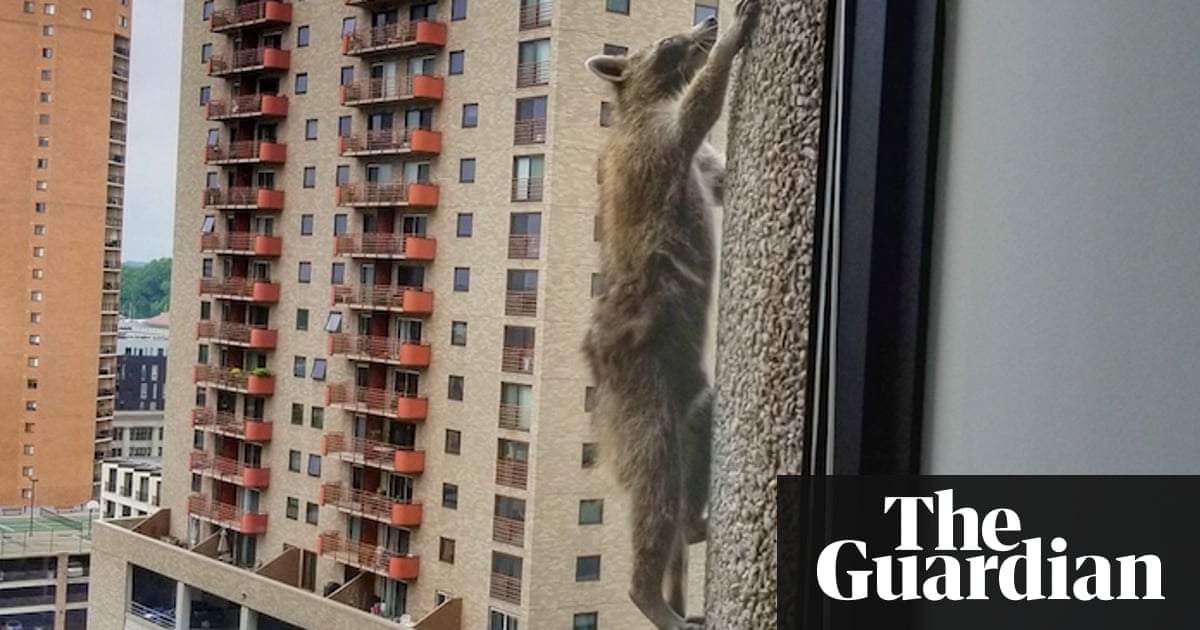 Climbing raccoon prompts live stream, photos and hashtag #MPRraccoon as world watches
www.theguardian.com