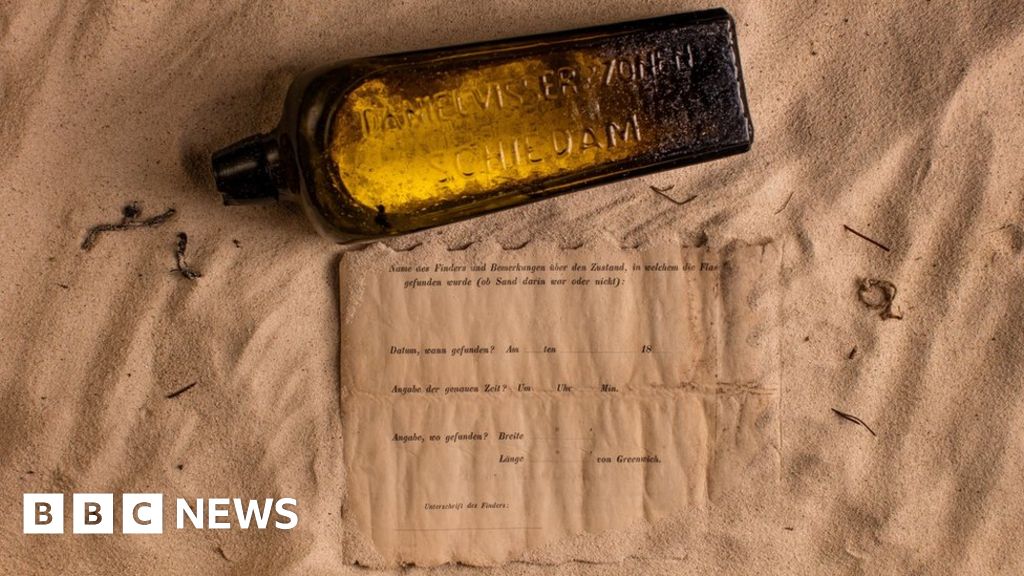 A family found the message, dropped in 1886 by a German ship, on a remote beach in West Australia.
Oh, and 'First Dog On The Moon' did a cartoon about it! (Needling Australia's telecoms policy.) You can find it HERE. (May not make sense if you're not Australian.)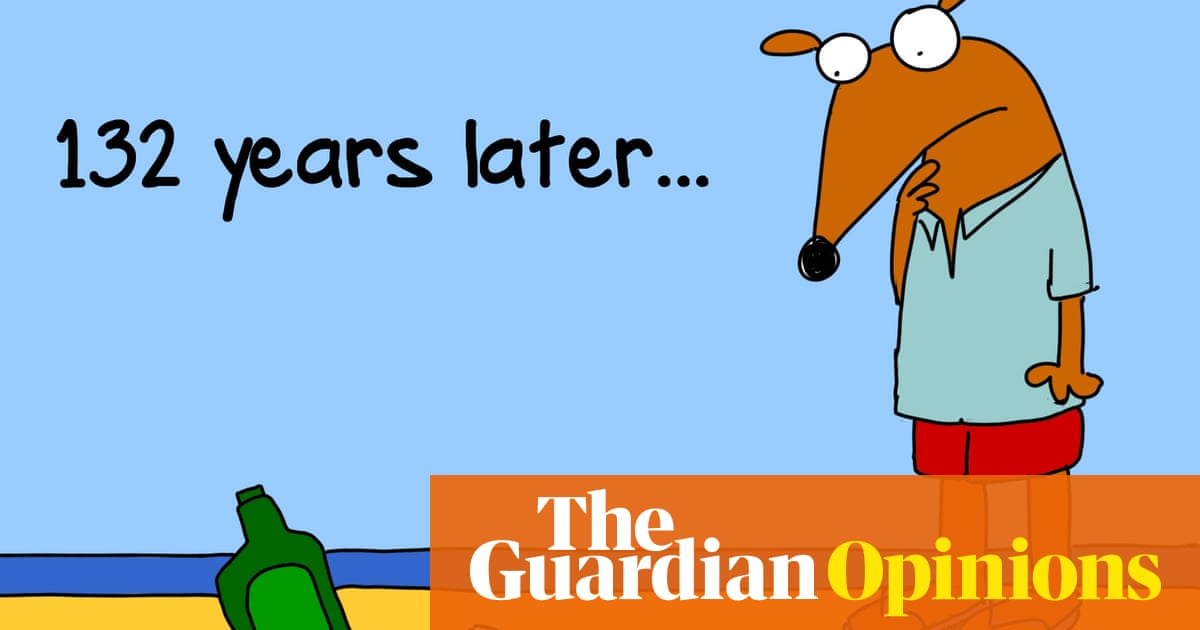 The note has been found 132 years after it had been thrown from a ship. Here's the urgent message it contains!